Business tourism and business travel are important elements for companies. Therefore, it is important to optimize resources taking into account the safety and comfort of travelers. Improving the skills of your company and your teams is possible through travel, as it provides the opportunity to discover something new, foster creativity by staying in different accommodations, create collaborative networks, socialize and generate awareness and sharpen morale.
All decisions you make regarding your business travel should revolve around your overall objective. To find it, we recommend that you answer the following questions: Are you traveling to sign a contract? Do you want to reward your teams for achieving a goal? Are you attending a conference? Is your company organizing or will you be part of a meeting on topics in which you specialize?
Your travel destination determines the schedule, type of accommodation, leisure activities, or transportation needs. With that in mind, proceed with organizing your group tour.
Business travel policies
With a basic document that defines the different requirements of your company, you can make decisions depending on whether it is a group trip, the organization of a company event, an invitation from clients and partners, or an incentive trip for your employees.
The travel policy serves as a guide for everyone you need to organize a trip. You can use it to establish budgets and basic guidelines to be followed. You can also add guidance on how to complete documents justifying travel expenses and invoicing, as well as add information to clarify situations and questions about when to invest in them.
Be sure to share this document with the work teams involved in the trip.
Anticipation is key
To optimize resources and ensure the comfort and safety of travelers, it is important to book your flight and accommodations in advance. The larger the group, the more advance notice is required. On the other hand, you will find better prices in advance. For transportation and lodging, ask for special group rates.
Don't get carried away with the idea of keeping costs down, as people make more when they get enough rest. Try to keep your investment balanced.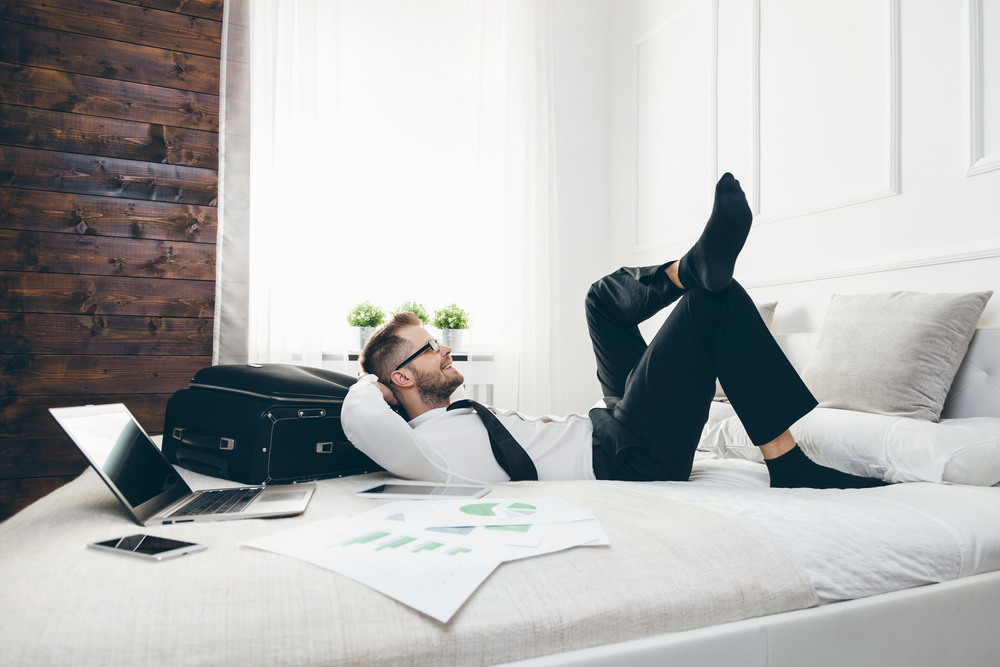 Optimize meetings
If you've already invested in traveling with your work teams, take advantage of the travel to attend other meetings or events. However, each of the events you wish to attend must be included in your itinerary, which we recommend in printed and digital format. This document should be realistic and take into account travel times, meals and breaks.
If you do not consider these aspects, you will be constantly pressed for time and this situation has a direct impact on your learning ability and performance.
A simpler way to undertake a business trip is to hire the services of travel agencies specialized in business tourism such as Maritur.