The world of events and how we attend is sure to look very different from today. But one thing is certain, a face-to-face communication is fundamental to achieving the optimum meetings environment, whether it is just a small meeting round a table or a large conference at a trade show. Interaction is the key so assistants can learn, engage and retain the information to achieve the goals of the meeting.
One thing we are sure, interaction and discussion won't change, so what will then?
Technology, technology, technology
Modern technology is moving so fast that it is hard to predict what will be new. The meetings, events, and incentives meetings industry will be facing a perfect storm. New technology and travel substitutes directly compete with face-to-face meetings. Broad social, political and technological trends are covering, threatening industry's growth and sustainability. But as some may see a storm we should think about a golden opportunity. There is no comparable replacement for the value of in-person face-time and shared a social experience.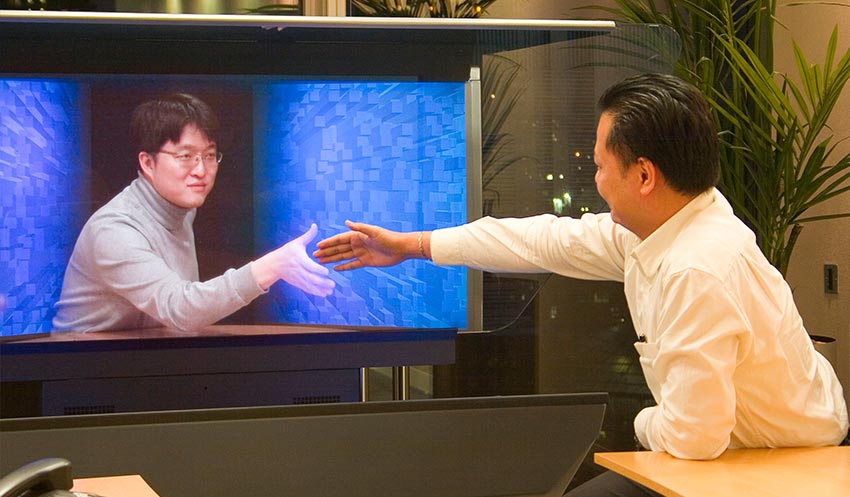 The challenge for the future will be modernizing the meetings industry to meet the new expectations of our customers. And in a broad sense of this, we have three main challenges.
Make meetings more relevant
A key area of focus in the years ahead must be to reinforce the value of meetings in the minds of the consumer of our products. To highlight the benefits associated with face-to-face meetings. Organizers will focus on models that improve engagement, incorporate more interactivity, and lead to practice.
Make meetings more accessible
This is in term of infrastructure and costs, mainly. When good information is free or cheap, the meetings industry must convince professionals that in-person conference attendance is worth the investment.
Make meetings more competitive
We -professionals of this industry- need to evolve our product so that it remains competitive in the face of emerging forms of collaboration and unified communications. Meeting professionals will have to enhance and emphasize the advantages of the conference experience.
New technologies need to be embraced to deliver an enhanced experience for attendees. Rely on the experts like Maritur to make your event memorable in a unique and personalized way.