As a new option for the meeting planners, the State of Mexico opened a new Convention Center in Toluca, which has an area of 52,493 ft and is located just five minutes from the international airport in Mexico city.
With an investment of $ 651 million pesos, the Exhibition and Convention International Centre of the State of Mexico (CIECEM, Spanish acronym) consists of three levels which consist of four business centers, six halls for events, two terraces, a law firm area, a press room, some leisure areas and a convention room.
The new facility offers 100% carpeted areas with wireless internet access, electrical energy without additional fees, offices for the Organizing Committee, forklifts service, parking for 2 500 cars, cleaning staff for common areas and consumable health products.
One of its main highlights is its location, 15 minutes from Toluca and 25 from Santa Fe business area, in Mexico city. Besides this, CIECEM is five minutes away from several national and international hotel, very convenient to host speakes and congressmen.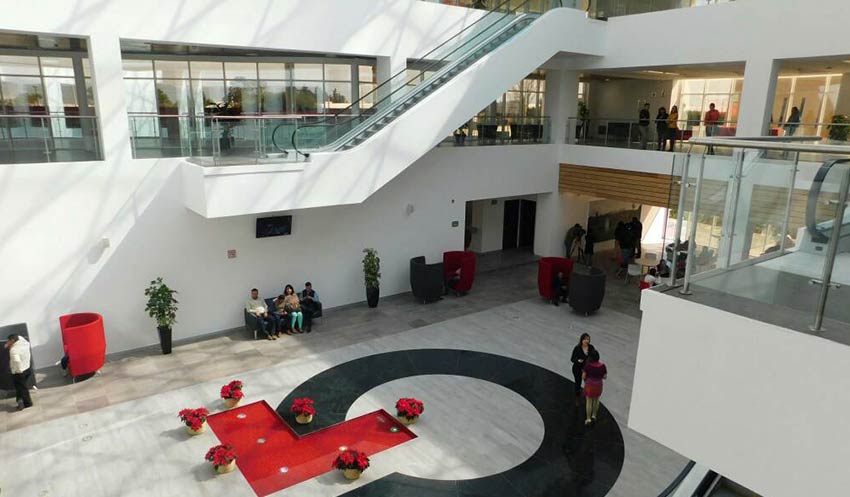 During the inauguration, the Governor of the State of Mexico, Eruviel Avila, mentioned that the enclosure was designed under recommendations of specialists from Australia, so it fullfils international quality standards and specifications. Finally, he pointed out the importance of the meetings in the industry field of this region, since it generates an average of 2.09 hotel nights which is equivalent to 19% of the total of rooms that are used in a year, as well as a large number of formal jobs.
Thanks to this and its proximity to Mexico city, Toluca highlights its important role in the economic development as a venue for meetings for important companies. Maritur has extensive experience in events in Mexico city and its surroundings as Toluca, come to us and get a personalized quote or contact us at + 52 (998) 892 8929 you can also wirte us to the following email address grupos@maritur.com, Trust the experts!.