A business trip abroad must be well prepared to ensure that everything runs smoothly. On the employee's side, the key is to anticipate and organize yourself to prepare your trip in the best possible conditions.
On the company side, it is necessary to do everything possible to support the employee in his or her efforts. But also to inform them well, to make them aware of the risks linked to travel, and to ensure that they are protected during their trip.
This is a business trip, so you will have tasks to carry out on the spot. Organize your planning now to have a clear vision of the program that awaits you.
Don't just look at the business trip itinerary! Also take a moment to find out about the locations, the different routes to get from one place to another, the traffic conditions…
Indeed, what your schedule doesn't tell you is how long it will take you to get from point A to point B, whether it will be quicker to travel by metro or taxi, and how to organize yourself to access this transport (which company to choose, location of metro stations…).
This may seem tedious, but it is mainly a question of having a global vision of what awaits you on the spot. Like an idea of the difficulties you may encounter, and the methods to get around them. This way you will not be caught off guard.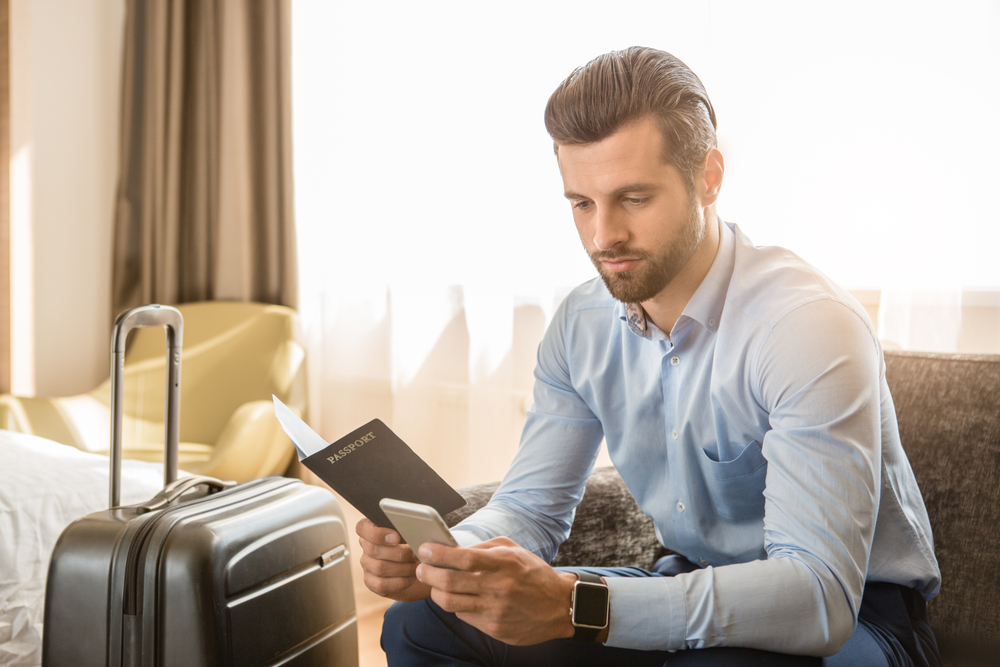 Making the various reservations
Train or plane tickets, rental car, accommodation… Having found out about the conditions of the trip, you have a clear idea of the reservations you need to make. For example, the level of accommodation you can choose or the class of ticket for your transport.
Don't wait until the last minute to make these reservations! Some departure times may be full on the dates you have booked, as may the hotel. You'll also benefit from better prices.
Inform about your absence from work
Note your absence in the shared calendar if there is one. Otherwise, inform your colleagues, superiors, and clients directly of your travel dates. Remember to reschedule appointments scheduled for this period if necessary. You can also provide an email address or a phone number where you can be reached during your trip.
Stay one step ahead
The more you anticipate, the more you limit the risk of problems, since you have enough time to deal with all the unforeseen events that are bound to arise. This also allows you to stay calm during the preparation of the trip and not forget anything.
This is a matter of the most basic common sense and yet most of the problems encountered during a mission abroad could have been avoided by getting better organized and learning more about the destination.